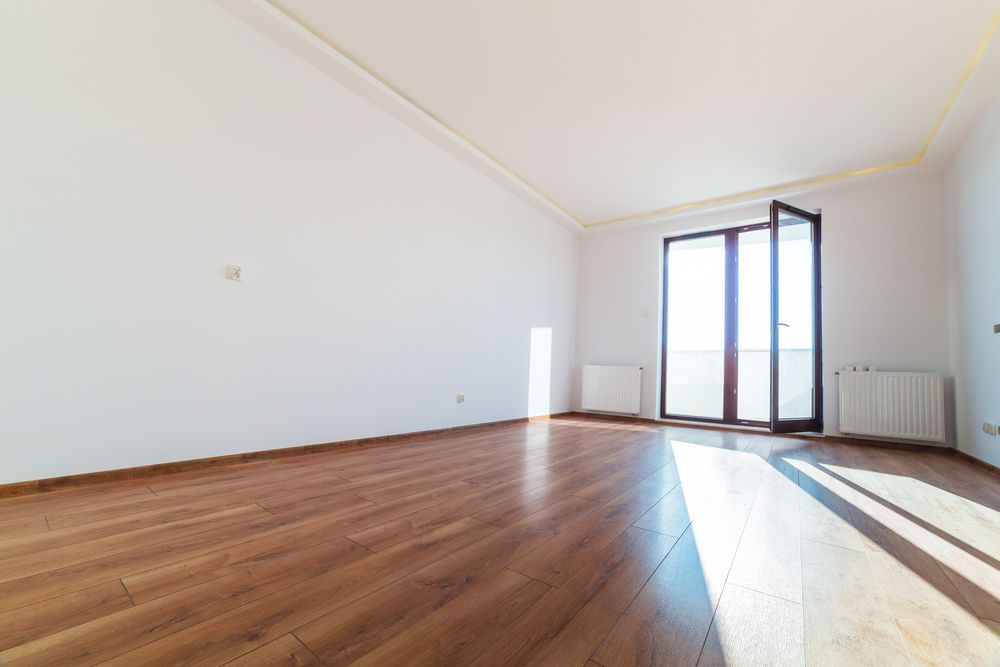 SERVICES
Do you find yourself hovering uncertainly between having a straight sand-and-polish job and a comprehensive restoration of your wooden floor in Harlow CM18? Maybe you have a rather attractive but faded and slightly damaged patch of parquet flooring that you'd like to see brought back to its original pristine condition?
Here's a summary of the services available from the Harlow floor sanding experts to give you an idea of what's on offer. You can also contact us to arrange an on-site assessment and get any questions answered.
FLOOR SANDING
Floor sanding has been a popular option with our Harlow customers since we first started out 20 years ago. It is, if you like, our core function. We use the very latest cutting-edge sanding machines that retain most of the dust generated to make your floorboards beautifully smooth. After that, we apply an appropriate finish to give you the effect you want.
WOOD FLOOR RESTORATION
You can't blame a wooden floor for looking drab and miserable when it has been hidden away under a carpet for years. At the Harlow wood floor restoration company we have long experience of applying the appropriate treatment to a worn-out floor to bring it back to shiny new life. We recommend the right course of action, like doctors ministering to a patient!
WOOD FLOOR REPAIR
​

Although wood floor repairs are far less invasive than full restorations, there is much skilled work involved to replace rotten boards and source the appropriate parquet tiles. This is all necessary work to stabilise the floor before a finish can be effectively applied, and will eliminate creaks and heat loss as well, as we fill in the gaps.​
WOOD FLOOR STAINING
Staining is a skilled job and if done inappropriately it can ruin the results of the previous careful sanding work. At the Harlow wood floor staining company we use a range of eco-friendly stains and other finishes which are hypoallergenic and come in a great variety of subtle hues. You might opt for a rich, golden colour for the living room or more dynamic ones for kids' play areas, for example. ​
WOOD FLOOR FINISHING
​When we apply an eco-friendly finish to your repaired, sanded and cleaned wooden floor you'll see magic in action as it is transformed before your eyes to the final state you'd imagined. Our varnishes, lacquers, waxes and stains are eco-friendly and we select which to used based on traffic volume, desired result and appropriateness for the wood itself. A varnish creates a good seal for high-spillage areas like kitchens, whilst waxing and staining will get right into the wood and create a rich glow for living areas.
​
PARQUET FLOOR RESTORATION
​Where individual parquet tiles have to be replaced in homes and businesses across Harlow CM17, we have the experience and tools for the job. Bitumen-based adhesives can be tricky to remove, to say the least, so let us do it and use efficient replacements to sort out your parquet flooring, restoring it to its original pristine condition.
PARQUET FLOOR REPAIR
​A few separate tile replacements may be all that's needed to repair a typical patch of parquet flooring. To re-bond these to the floor properly is skilled work, and sourcing them can also be a job in itself. To preserve the integrity of the pattern and bring your parquet back to life, we have all the experience and expertise at our fingertips.
WOOD FLOOR POLISHING
​

When your new floor starts to lose its shine and you don't necessarily want another sanding session, a good buff and polish is usually sufficient to bring it back to shiny life again. Contact us to find out more. We usually recommend that this treatment be carried out every couple of years or so to keep your floor looking superb.
GAP FILLING: RESIN, SLIVERS AND SILICON
When gaps inevitably start to form between floorboards, causing creaks and groans, don't panic because it's quite natural. They do cause heat loss, however, so it's always best to have them filled in. We use specialist resin and silicon fillers for this, which are eco-friendly and highly effective, unlike the general purpose fillers you'll find in the average DIY supplier.
WOOD FLOOR MAINTENANCE
To keep your floor looking good after we've sanded and finished it you'll need to maintain it to a certain minimum extent. A professional buff and polish every couple of years is the best way to do this, or more frequently for higher traffic locations. Contact us to find out more about this and other matters.
​
COMMERCIAL FLOOR SANDING
​To give your offices that 'wow' factor that will impress new visitors and potential clients, the Harlow floor sanding and restoration team can do the work outside of normal office hours to minimise any inconvenience. Make sure your office flooring looks its very best at all times because it's part of your business identity and can create a great first impression. ​
SCHOOL FLOOR SANDING
The miles of wooden flooring in a typical school's corridors, gyms, assembly hall and classrooms can be challenging to restore. Don't worry – we're used to it, and we can work during school holidays to get your floor looking fabulous and perfectly protected against all those abusive shoes for the start of the new term.
FINISHES AND SEALS
As a business that takes its responsibility to the planet very seriously, the Harlow wood floor sanding and restoration company makes sure that all its seals and finishes are eco-friendly. We apply them according to the requirements of the customer and the nature of the wood in question. Using the inappropriate seal can make for a very poor quality finish, for example, but with our knowledge and expertise there's never any danger of that happening.
​
​